quincunx wrote:I do not see a gray shield in Chrome
I see this:

Click on it and see this: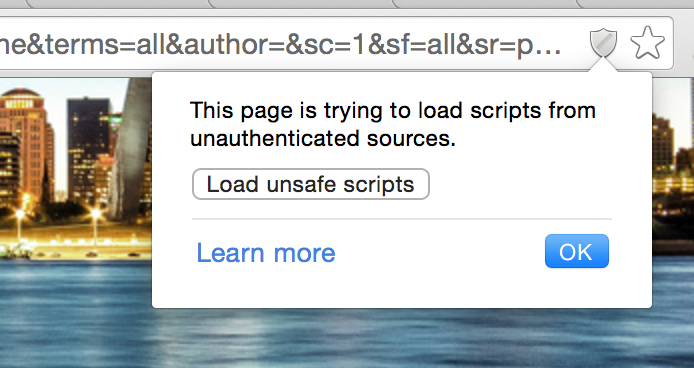 Click "Load unsafe scripts", then the World Wide Magazine videos appear. I seem to have to do it each time a page loads. Not sure if there's a way to default to running on the forum.