Trololzilla

Online

Full Member



Tue Mar 12, 2019 1:12 am
The April 2nd ballot is set to see a $105 million bond issue for the Lindbergh School District.
https://www.stltoday.com/news/local/edu ... 573a5.html
The $105 million in funding would pay for safety renovations at five schools, and new construction and significant renovation at Lindbergh High School. The Lindbergh School Board approved ballot language at a meeting Tuesday night. It will require support from four-sevenths of voters for passage.

Approval of the bond will not increase the district tax rate, district officials say. The current debt service tax rate of 83.3 cents per $100 of assessed valuation will remain unchanged. Instead, the debt from the current bonds will extend an additional seven years, to 2041.
As an alum: it's about damn time. It will be
so
nice for future students to have a modern, upgradeable/expandable high school that isn't cramming kids into it, that isn't literally falling apart, and is likely a lot safer for everyone. I don't know how the hell they managed to cram over 4,000 kids into that thing in the '70s; it felt unbearably cramped when I went there (not too too long ago) and we only ever had about half that.
The only thing I'll be sad to lose is the library: that thing is a treasure because of how unique it is and it was always probably my absolute favorite part of the school. Still, I'm digging the preliminary renderings and hope it turns out somewhat similarly.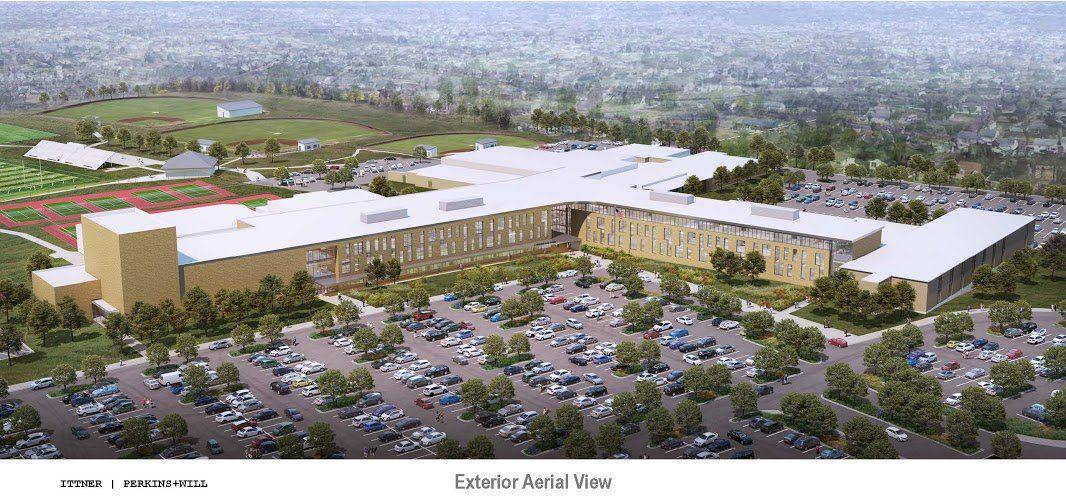 More renderings:
https://www.bizjournals.com/stlouis/new ... 5m-in.html